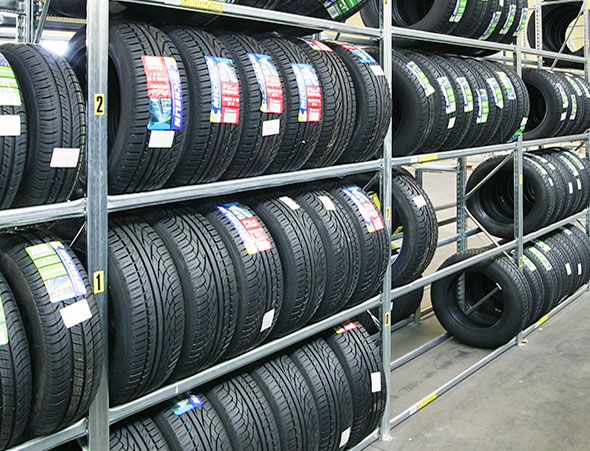 With its ease of construction and low profile attractive finish, Unirack is increasingly in demand by shop fitting companies seeking value for money shelving. Suitable for both back of store and front of store applications Unirack retail shelving can be used across a large range of retail trades.
With the ever increasing cost of traditional shop fitting materials, many companies and small retail outlets are turning to the Unirack retail shelving systems for total shop fit-outs. The reasons are not just cost saving either. Unirack retail shelving is easy to handle and construct, infinitely adaptable, and can be changed, expanded or reduced as market forces dictate.
From supermarkets, DIY superstores, pet superstores, electrical superstores, ladies and gents outfitters, plumbers and building merchants, pharmaceutical stores, garage forecourt shops, to the corner convenience shop or local pet shop; Unirack retail shelving systems are suitable for them all. If you operate a shop fitting or commercial fit-out company, contact our office before quoting your next job.
In the retail trade where large volumes of different stock items have to be on hand, stockroom organisation is paramount. The Unirack retail shelving system allows retailers large and small total control of their stock storage arrangements. As product lines are discontinued or new seasonal lines appear in store, the flexible retail shelving system can be altered or extended to accommodate new products.
In the garment and clothing trade; flat, divided shelving for shoe boxes, shirts, blouses, jumpers, tee-shirts and other flat packed clothing can be installed alongside garment hanging rails for suits, trousers, dresses and skirts. Plumbers and builders merchants can enjoy large shelving space for pipe-work, coils of hose or electrical cable, flat shelving for tins or packet products, and rows of plastic bins for those small plumbing fittings, electrical fittings, or assorted screws, nuts and bolts.
In stores where all stock is held at back of store, and consumers pass a product code to the staff for collection, Unirack retail shelving roller systems can be installed. With product codes highlighted in each bay, as one product is removed the next item rolls to the front ready for collection, providing a fast and efficient service to the customer waiting at the counter.
In small pet shops to pet superstores, Unitrack retail shelving can be designed to hold bags of pet food and seeds, hold drums for loose foodstuffs, provide shelves for tinned and packet goods, treats, treatments, and accessories. While in another section it can be used to house rows of brightly lit tanks of tropical and coldwater fish.
If you're considering giving your shop a facelift, re-fitting a new outlet, or are looking to increase your retail shelving and expand your product range, give Unirack Shelving a call on 0115 939 7572. One of our representatives will be happy to discuss your requirements over the phone and visit your premises for more in-depth discussions.
Whether you're looking for mobile shelving, commercial shelving or retail shelving systems, with our years of experience in the design and fitting of Unirack storage and shelving systems we are confident we can solve your needs at the most competitive price you will find.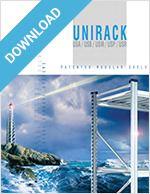 Download the Unirack brochure
It comes loaded with technical specifications and a list of the accessories available on Unirack systems.
Unirack is perfect for...
eCommerce stores
Clothing Retailers
FMCG Retailers
Consumer-Facing Display Storage